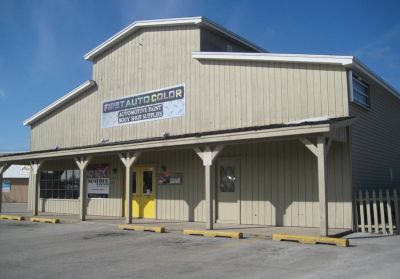 Servicing Watseka, Illinois, First Auto Color carries only the highest quality brands to ensure you have the best paint or refinishing job. When you visit First Auto Color for your next project, you have the assurance that all of our products are high quality and professional grade, and if we wouldn't use it on our cars, we wouldn't sell it. Some of our main product lines include Matrix Automotive Finishes, Transtar and Transtar No-Mix, CPS Industrial Coatings, and Evercoat.
Whether you are looking to give your vehicle a little extra shine, touch-up a scratch, or do a complete autobody restoration, First Auto Color has what you need! Alongside automotive, First Auto Color is also your stop for all industrial paint needs. Our Watseka, Illinois customers can trust the team and product line at First Auto Color for all of their automotive paint needs. With a full line of custom color aerosol spray cans, custom touch-up paint for your car, primers, finishes, and glazes, your Watseka, Illinois project is in good hands.
If you are an auto body shop, new and used car dealer, or hobbyists in Watseka, Illinois, trust the expertise and experience of First Auto Color to help you get the job done. Just stop in or give us a call and let us know how we can help you!