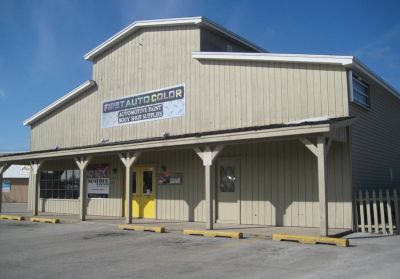 Servicing Momence, Illinois, First Auto Color is a family owned and operated automotive and industrial paint and body shop supply store. We carry only the highest quality brands to ensure our Momence, Illinois customers have the best auto body paint and supplies for their project. Some of our main product lines include Matrix Automotive Services, Transtar Automotive Technologies, Inc., Grow Automotive, CPS, UPOL, and more.
Our product lines include primers, finishes, and glazes. At First Auto Color we also specialize in custom aerosol spray cans and touch-up paint for your car, truck, or bike. Imperfections from gravel, weather, or scrapes can be easily fixed at great prices with our custom spray cans. Just like all of our products, customers in Momence, Illinois can trust our custom spray cans for a pristine and long lasting finish.
If you are an auto body shop, new and used car dealer, or hobbyists in Momence, Illinois, trust First Auto Color help bring a unique and seamless paint job to your next project. Just stop in or give us a call and let us know how we can help you!